CHURCH STREET, WOLVERTON,
MILTON KEYNES,
BUCKS
MK12 5L
The agora centre the old home of
the roller skating and roller discos
now offers a variety of shops inside
and on the perimiter of the centre.
With shops such as beauty shops
and phone shops. Inside there is
a cafe and other owner occupier
shops and units


The Agora Centre, Church Street,
where there is FREE car parking and
just a short walk from Wolverton's
Tesco.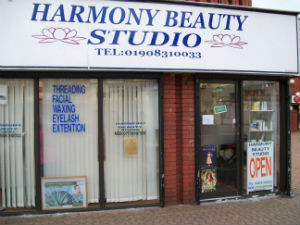 Harmony Beauty Salon
Harmony Beauty offers a CARING
and QUALITY Service at PRICES
THAT CAN'T BE BEATEN
Threading is an Ancient art of hair
removing using cotton or 'Thread'.
It is gentler than waxing
as threading does not remove the
top layer of the skin (like waxing)
hair is taken out of the roots
and not broken. For More Details
Contact 01908 310033



Find Wolverton Agora


The Sunnyside Cafe


So if you want the BEST BIGGEST
Breakfast in Wolverton then these
are the girls to see....


Mavis & Roz
They also serve Full English
Breakfast, Kiddies meals, Burgers,
Sandwiches,snacks,
Dinners and much much more.....
Location:

Inside Agora Centre